The Financial Advisor in OKC
I help successful families and individual who are overwhelmed with investment options in an increasingly complex and volatile environment to make sense of their investments through clear, straightforward financial advice.
I have been with Edward Jones for over 16 years and have helped guide my clients through two recessions, navigating both up and down markets. I have a passion for helping others with their financial needs and providing individual tailored solutions. I am a limited partner at the firm and have had several leadership roles, including coaching and training new and experienced financial advisors on building their business and serving their clients.
I graduated from Oklahoma State University with both a bachelor's degree in Business Management and also a Master's Degree in Business Administration.
I was born and raised in Mustang, Oklahoma. My parents were both business owners. Their entrepreneurial spirit runs in the family and led me to not only create my own business but taught me how to help all individuals. I am a relationship builder and helping others has always been a passion of mine. I am dedicated to studying the markets and economy to help families work towards a better financial future.
My wife Natasha and I live in Edmond with our two daughters Alexis and Bella. I am a huge sports fan and enjoy spending time with my family, as well as traveling.
My branch office administrator, Cressandra Adams is dedicated to providing you with the highest level of service possible. Please don't hesitate to call on her with questions concerning your statement, dividends, stock certificates or your account in general.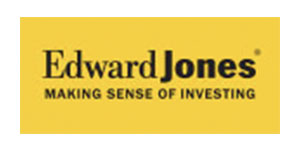 Contact me today to help develop an investment strategy that makes sense for you.
405-340-1615